11+ Mock Exams 2019
HOW TO BOOK...
You do not have to be a tutee of ours. Anyone can sit the mocks.
Log in to Parent Zone above to book. If you have forgotten your password there is an option to have it emailed to you.
If you are a new customer then please click to register.

You'll receive a password to log in to Parent Zone (link above) which contains the Mock Exam Booking System. The subject line will read 'NO REPLY'; the email address it will come from is info@janepowelltutoring.co.uk.
Payment details will be emailed when you book.
Instructions for each mock will be emailed on the Monday before each exam.
Location: St Matthias Church Centre, Wellswood, Torquay TQ1 1HW
Places are limited due to table availability so book well in advance. These exams become heavily oversubscribed and I can only guarantee places to those who have paid on time.

Cost £38.00 per mock (this includes 2 exams on Saturday, full feedback, anonymous statistical comparison of all candidates and paper returns)

NO MONIES CAN BE ACCEPTED ON THE DAY OF THE EXAM UNLESS YOU ARE PAYING FOR FUTURE EXAMS
March 2019 - September 2019
Saturday mocks: (2 hours 15 minutes: 2 exams, 1 break)
CEM* paper 1
CEM* paper 2
The papers increase in difficulty from March to June and reach the level of the real 11+ in July.
There are 3 sittings: 9.30am, 10.00am and 1.15pm. Choose the start time that suits you. On each Saturday the session will last for approximately 2 hours 15 minutes. There is a short toilet break (including juice and biscuits) between exams.
These mock exams must be taken under our supervision and are not available by post or email.
*CEM state that they DO NOT publish practice materials or test papers other than brief familiarisation sheets. Our mocks are in the style of the CEM using materials as close as possible to the real thing.
CANCELLATIONS: You can cancel up to a calendar month before the exam. After that your papers will have been personally printed and I will have to charge for printing and admin.
If your child is sick on the day I shall always try to move them to the next exam. You MUST tell me before the start time of the exam, however.
Mocks are an excellent way to practise in exam conditions. Pupils sitting these mocks have a huge advantage in the real 11+.
From October 2016: 'Just to say, thank you so much for all the mocks [my daughter] did with you (all of them!!!) she really did flourish after each one. She enjoyed looking at the areas she needed to work on and worked hard over the year! The mocks really were the best preparation she could have done. I remember the first CEM* one, she put her answers in the wrong box!! I'm thrilled to say that she got three yes'!!'

Our Mocks can:
provide an accurate picture of your child's progress in each specific area
uncover strengths and weaknesses in order to work on these at home
help pupils develop techniques and timings appropriate to each exam
compare your child's performance with up to 200 other pupils sitting the same exam
Each mock exam is as close as possible to the real Torbay/Colyton 11+. They take place on Saturdays from March - September 2019. Your papers are all returned so you can work through topics at home.
How many should I do?
The best results in 2018 were from pupils who sat at least one mock per month from March to September. Starting early (March) means you can spot weaknesses and work on them. A monthly mock allows you to check progress regularly. More topics are covered and pupils will be exposed to different sections both familiar and unusual.
Pupils who had sat more mocks were at a distinct advantage as many sections from the mocks were repeated in a similar way in the real 11+. (See RESULTS).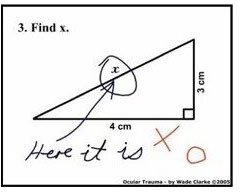 Feedback and results are returned within 48 hours (Usually 24!). Results are detailed and specific. Each section of the exam is broken down and marks provided with a summary of strengths, weaknesses and how to improve.
Your child's marks can then be compared to the statistics of the other children who sat the mock on the same day. This is between 100 and 200 children.
Each session lasts for 2 hours 15 minutes.
Exam date
Exam time / Bookable places remaining
March 16th
9.30am
0 spaces available
10.00am
0 spaces available
1.15pm
1 space available
March 30th
9.30am
0 spaces available
10.00am
0 spaces available
1.15pm
0 spaces available
April 27th
9.30am
0 spaces available
10.00am
0 spaces available
1.15pm
0 spaces available
May 18th
9.30am
0 spaces available
10.00am
0 spaces available
1.15pm
0 spaces available
June 8th
9.30am
0 spaces available
10.00am
0 spaces available
1.15pm
0 spaces available
June 22nd
9.30am
0 spaces available
10.00am
0 spaces available
1.15pm
0 spaces available
July 6th
9.30am
0 spaces available
10.00am
0 spaces available
1.15pm
13 spaces available
July 13th
9.30am
0 spaces available
10.00am
0 spaces available
1.15pm
8 spaces available
August 17th
9.30am
2 spaces available
10.00am
4 spaces available
1.15pm
20 spaces available
August 24th
9.30am
12 spaces available
10.00am
6 spaces available
1.15pm
15 spaces available
August 31st
9.30am
0 spaces available
10.00am
16 spaces available
1.15pm
0 spaces available
September 7th
9.30am
0 spaces available
10.00am
0 spaces available
1.15pm
16 spaces available